It seems like the weekend always fly's by! I am thankful for them though. They provide rest and relaxation for me so I really shouldn't be complaining!
Andrew and I got our tax return which can I just say was such a blessing! This last pay period was horrific and we really tested God in this area. We tithed knowing that we wouldn't have enough for all our bills. Well as God always does He came through! We already had decided how we were going to divide up the money so yesterday we did a little (lot) of shopping on ourselves. We haven't really been able to do this since we got married in July so it was nice to let loose!
Yes, I totally took a picture of myself in Nordstrom even with people walking in and out!
Sweater: J.Crew
Top: Styles (like Forever21)
Pants: Target
Necklace: Target
Bag: Coach
Anyways,
The hubs and I had fun in Crate & Barrel & bought some miscellaneous items.
Just posing around Walnut Creek. I'm ready for Spring!
Andrew bought me a new iPhone case in exchange for him getting an iPhone 5.
Not really a fair deal but honestly I care more about my cute case than an iPhone 5!
Then we had a little ice cream date! I really treated myself with this chocolate peanut butter heaven because I have been so good with eating lately!
& my awesome new Nike Pegasus running shoes!
Oh my goodness these were heaven on my run today!!
You can't really tell but I'm like RED hot here covered in sweat.
It was a good run!
Also, for my Nike's I got super feet to go in them. They are in soles and wow they sure make a difference in my arches. Have you ever heard of them or tried them?
On another note I have some news! I am now apart of a bigs & littles blogging network!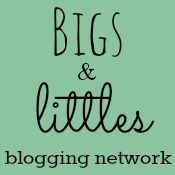 I found out about this through
newlywedmoments
a blog I happened to find somehow!
You should check her out she's got great recipes, newlywed advice and overall seems like a fun lady!
I am a little & my big is...
drumroll...
Kelsey!!
I am so excited about this network and I have already met some other bloggers. Kelsey has already helped me a ton but beyond that I am so grateful to meet her & get to know her more!
Also, I created a facebook page you can "like" Go
HERE
to like it!
Linking up with:
Hope you all had a fantastic weekend!
Love Forever.
Chel Chel